Welcome to AltgirlMedia
We are a small boutique firm who creates interactive, modern, eye-catching websites, logos, brand identities,… What makes us different and unique? We design adult websites but most importantly we always go above and beyond because our primary focus is helping you achieve a strong digital presence.
We are very passionate about what we do and we take an imense pride in building unique products for all our clients. We specialize in branding, marketing, social media, web design, web development…and pretty much everything in between. We are always on a creative thinking mode and constantly trying to solve problems and be perceptive to others' needs…because, after all, our worst defect is to love what we do…and we even think we're kinda good at it.
Learn more about us
Let's talk about your project
Our Expertise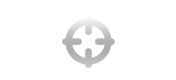 Research & Strategy
We don't pretend we have all the answers…but we sure know how to find the right questions. Each project is unique and comes with problems we need to solve. Research plays a very important role in building the appropriate strategy.
Learn More Design & Development
We love design but we also love user experience and usability so that's what we focus on during our design process. Then we hand out our beautiful design to be hancoded. But if you need full control, we adopt and endore WordPress as a CMS Platform.
Learn More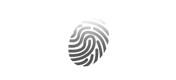 Branding & Identity
The first step in developing your brand is to create a logo. So we put together a unique logo, unique fonts, a typographic structure, colors, shapes and images all together to create a unique brand…that represents who you are in the marketplace. But branding is so much more than just a logo…
Learn More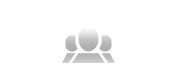 Marketing & Social Media
There is so many different channels to promote your site, your service, your product or you. That's why we'll put in place a marketing strategy that'll decide which platform or channel is beneficial to you. So why use Twitter or Facebook? How to engage and monitor your social presence? We can help you!
Learn More
To create a memorable design you need to start with a thought that's worth remembering – Thomas Manss